Powerful Human Conversations 24/7
Our Live Chat Agents are Expert Conversationalists that proactively engage and capture leads on your website 24/7/365.

Turn Your Marketing Budget to ROI Positive
You will see Increased Engagement with new visitors coming from Marketing Campaigns directly increasing your Ad ROI.

Pay For Qualified Leads Only
We take unlimited chats on your website but you only pay for Leads that Pass a set criteria. REJECT a lead if it doesn't qualify.
98% of Your Website Visitors Don't fill out your Static Contact Us form. We Use the Power of 24/7 Live Chat, Engage in Real Conversations & Drive More Leads.
What Makes 24/7 Live Chat So Powerful?
There are people on your website that want to talk to you NOW. Why are you showing them a Contact Us Form?
We aren't Just Another Live Chat Staffing Company
Because we utilize the strength of
4 real-time Communication Channels 24/7
to give you up to 60% Chat to Lead Conversion Ratios

24/7 Live Chat on
your website

Real-time phone transfer
of visitor to your staff

Instant text/SMS messaging
24/7 (we call it Text 2 Chat)
How it works
When a Visitor Arrives. A Proactive Invitation is Fired. The Conversation Begins!!
When a Visitor Arrives
A Proactive Invitation is Fired
The Conversation Begins!!
Hi, do you need any assistance with your personal injury case?

Yes. I was in an accident about 2 months ago. My car was totaled. According to the police report, the other party was at fault. I have no physical injuries. Just headaches for a month.

I am sorry to hear this happened. May I have your first and last name, please?

Kevin Johnson.

Thanks, Kevin. May I know when and what city/state did this take place in?

June 24. Sunnyvale, CA. I was driving straight ahead. No stop sign, no traffic light. Car in opposite direction made a left turn, and I hit the car. 2 air bags were deployed. My arms were numb for a few hours. Unable to release seat belt. Went to ER.

Thank you for the details, Kevin. I recommend you speak with one of our Attorneys who can review your case details and provide you with options moving forward. In order to assist you better may I have your phone number and email address, please?

Sure. 408-***-****, k********@*****l.com

Thanks. May I know what is the best time during the day when our staff can call you to discuss this further?

Now is a good time.

Sure thing! I can connect you with our office right away for further assistance. May I connect you using the number you just provided?

Yes, that would be great!

Alright. Just a moment while I am attempting to connect you with our office.

I am connected. Thanks for all your help today.

You're welcome. Thank you for contacting us.








Greeting A welcome message to initiate the chat. It's customizeable.
Assistance Needed Visitor shares basic details of what the assistance is required for.
Name of VisitorAgent gets visitor's first and last name.
Location/Region Confirmation of location in order to determine if it falls within the actual service area.
Lead Information The most important part, contact information is taken.
Scheduling/Appointment Preference The agent confirms the best time slot for either a visit or a call from the office.
Attempt Live Call Connect Ensuring visitor's convenience, a call is placed to connect them with the office then and there.
Ending/Closing The statement taking the chat session towards end.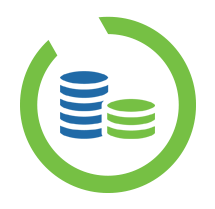 What's the Pricing?
We charge a small setup fee. After that we charge Per Qualified Lead (Purely Performance Driven) & there are no caps like minimum or maximum. We don't charge you for support chats, repeat visitors, time wasters, spam chats, out of area requests. Click here to start chatting with one of our live agents and we'll contact you with pricing for your business.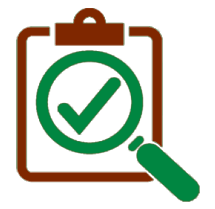 What is a Qualified Lead?
A Qualified Lead is a Chat Conversation in which our agent captures the name, phone, email and requirement of the web visitor. You set the Qualification criteria and we follow it.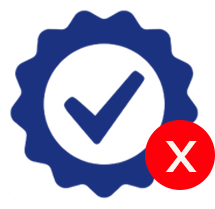 What if I get a Lead that's not Qualified?
Reply to us & REJECT the lead. Add a brief reason of rejection and we will take it off your bill. No questions asked.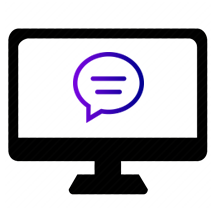 I have my own Chat Software. Can you use it?
We can't. Your billing will include the Chat Software that we use. It's a World Class Live Chat Software designed to deliver the highest chat conversions in the Chat Industry.